The NSF Public Access Initiative (PAI) strives to make the outputs of scientific research funded by the National Science Foundation publicly available to the greatest extent and with the fewest constraints possible and consistent with law.
The program maintains the NSF Public Access Repository (NSF PAR), funds a variety of projects to advance the understanding public access broadly, and coordinates a wide variety of agency activities regarding public access. 
NSF Invests in Ten Open Science Research Coordination Networks to Promote Open Science
NSF funded a cohort of 10, three-year, multi-institutional projects to start in 2023 to build and enhance national coordination among researchers and other stakeholders to advance FAIR (findable, accessible, interoperable, reusable) data principles and open-science practices. These are the inaugural awards in an open-science program NSF calls FAIROS RCN (Findable, Accessible, Interoperable, Reusable, Open Science Research Coordination Networks) and represent a pooled investment of over $12.5 million in open science from all of NSF's seven directorates. These 10 projects are composed of 28 distinct NSF awards representing many organizations and institutions in the United States seeking to advance open-science efforts. The NSF Solicitation 22-553 for FAIROS RCN supports groups of investigators or "research coordination networks" to communicate, innovate, coordinate, and standardize research practices, training, and educational activities across disciplinary, organizational, geographic, and international boundaries to achieve the goals of FAIR and other open-science guiding principles. Full details on all 28 awards are available at the agency URL listed below.
More information: National Science Foundation FAIROS Awards
Listen and Learn Webcast: Equitable, Effective and Sustainable NSF Public Access Policy
NSF Public Access Repository (NSF PAR)
The NSF PAR is a repository of peer-reviewed papers and other products of NSF-funded research. 
It enables NSF-funded investigators to ensure that these research products are accessible to the public.
The NSF PAR continues to grow in content year by year, and will continue to be enhanced with new features in future versions.  Statistics on PAR holdings and growth will soon be viewable. 
The NSF PAR is located at the URL: https://par.nsf.gov/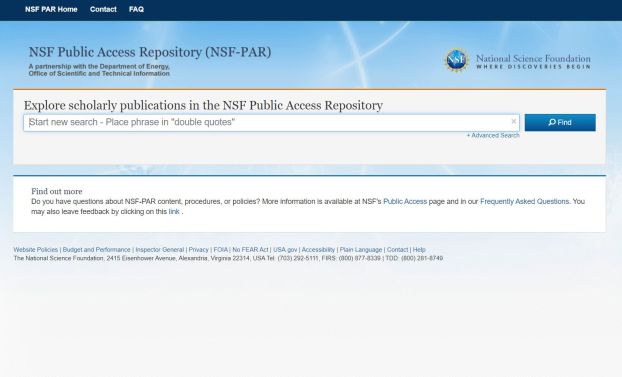 Credit: National Science Foundation
Projects Funded by the Public Access Initiative
The NSF Public Access Initiative (PAI) funds research projects that advance the understanding of public access and Open Science. 
The PAI has also been the home for the NSF Big Data Innovation Hubs (BD Hubs) program, a national program to foster best practices in using big data for research. (See a list of all BD Hubs awards.)
To propose a public access project, email mhalbert at nsf.gov for more information.
Credit: The Big Data Innovation Hubs
NSF Public Access Requirements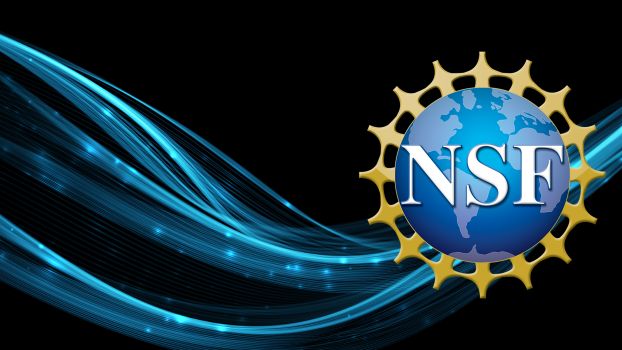 Credit: National Science Foundation
History of the NSF Public Access Initiative
Credit: Syria Lejau, Gunung Mulu National Park
About the NSF Public Access Initiative
Credit: Adam Gazzaley, Roger Anguera Singla, Rajat Jain, Tim Mullen, Christian Kothe, John Fesenko, Oleg Konings, and Matt Omernick